The Ultimate Guide To Getting Placements And Working With Industry Artists!
Here's some networking tips showing you how you can get placements with industry artists!
Every upcoming producer has the goal of securing a major placement with their favorite artist, but it seems like connecting with these icons is impossible. Every major label artist has their go-to producers and engineers which makes it incredibly difficult to connect with them directly. However, there are many methods that can get you closer to these artists and increase your chances of getting a placement.
1. DM Producers on Instagram
Every major label album that is released has every producer who worked on it listed on genius.com. You can use this to find producers who may just be getting their foot into the industry with their first major placement, or seasoned producers with platinum plaques and billboard hits. Either way, this is one of the best ways to find the producers who are putting in the work.

Use this to your advantage to find producers to connect with. Once you find the producer, send them a message a little like this:
"Yo *name*! I heard your beat on (album) and it was fire. I'd love to work with you, I got loops or drums, whatever you need."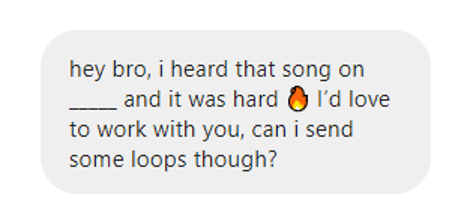 The most important things when sending a DM are making it personalized (mention their name, album they worked on, or something specific about the beat.) Giving them value and being ready to send melodies when they give you an email.
Sending melodies is one of the easiest most effective ways to work with producers. It gives them the ability to produce with your melodies and send them out to their connections. This is how a very large percentage of placements are gotten!
Once you've built a genuine relationship with a producer, ask them if they have an email you can send loops to. This email may even be in their bio and occasionally on their story. Even so, still reach out to these producers. You're much more likely to get your loops opened and used if the industry producer knows who you are. They may also give you a different email to send to that they will check more often.
2. Email Engineers
Many major engineers have an email in their bio. If they don't use the same method from #1 to connect with them. If you have an engineer's bio, you can send them beats to play in sessions. A tip for this is to offer the engineer a publishing % if they get the beat placed. There are many variables in studio sessions that have to line up for your beat to get placed, but this will incentivize them to push your beats harder.
This can also work for other people close to the artist. If you know someone with a connection, let them know that by helping you get that placement, you will give them a percent of the profits for helping make the song happen.
A good strategy is to find smaller artists who have worked with and are close with larger industry artists. These smaller artists are likely to play your beats in the studio with the larger artists, get a feature from the larger artists, and it helps get your foot in the door.
Murda beatz used this strategy to get his first placement, which was with Migos, by offering free beats to a friend of the Migos in exchange for plugging his beats. You can use this same strategy to almost guarantee your beats will get into the right hands!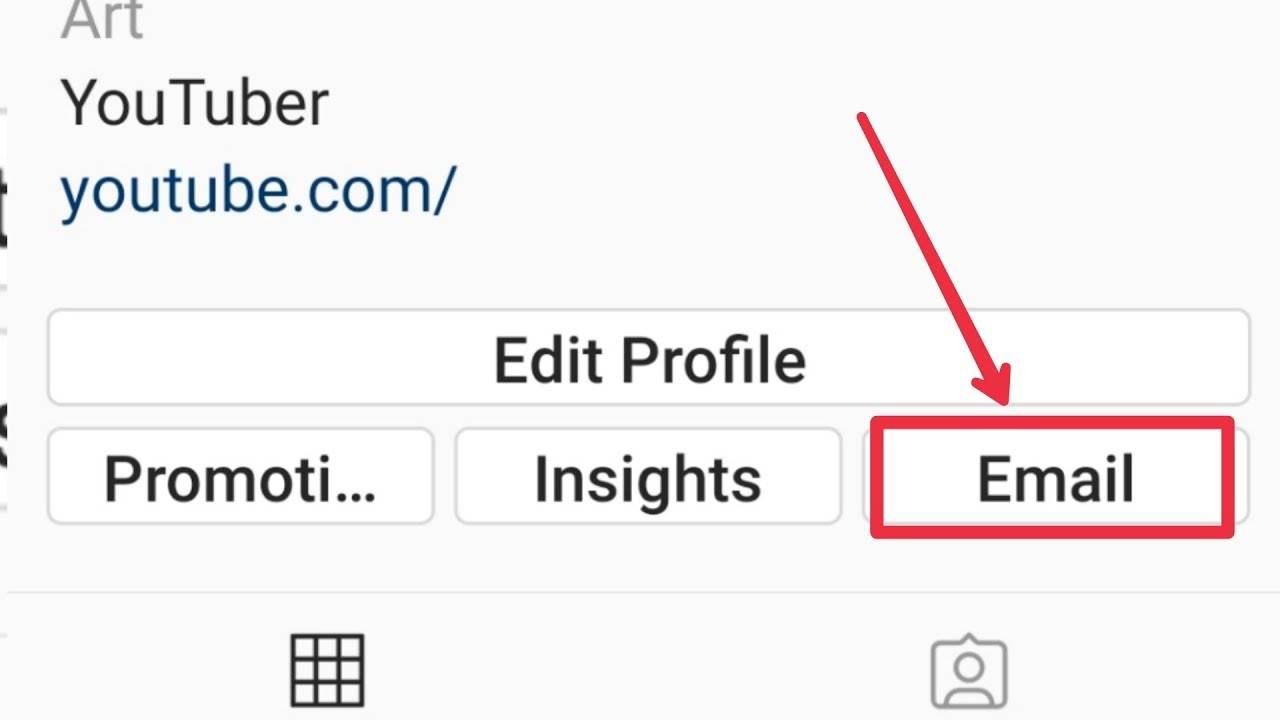 You should end up with a big email list of industry rappers, artists, singers, engineers, A&R, and more. You can then email your beats out for placements to these industry connections, and hopefully get some placements.
3. Post Your Beats EVERYWHERE
Many hit songs have been made with YouTube "Type Beats." These include YBN Nahmir's "Rubbin Off The Paint", Lil Nas X's "Old Town Road", and almost all of Pop Smoke's 808melo beats before the two met. The point is, many artists surf the internet to find new productions to work with. By posting yourself in as many places as possible, you increase the chances that your work is picked up by a larger artist.

Posting your beats on TikTok is another great way to increase reach. The producer @dkjbeats made a beat he called "Aces" and posted it on his TikTok. Since then, 396.2k videos have been posted with the beat playing in the background. All because he decided to post a video of his work.
Email your melodies/beats effectively
Earlier we discussed sending out melodies and beats to industry artists and producers. It's important to do this effectively and politely. A lot of producers have a horrible first impression by immediately threatening legal action unless the producer is told about all the ongoings and getting paid.
I'm sure you've seen emails that start with:
"BY OPENING THIS EMAIL YOU AGREE TO THE TERMS AND CONDITIONS FOR MY BEATS. YOU MUST CREDIT ME, PAY ME ROYALTIES, AND PROVIDE A CONTRACT BEFORE RELEASING MUSIC WITH THESE BEATS. FAILURE TO DO SO WILL RESULT IN A LAWSUIT!"
Now is there anything wrong with getting credited on songs you produce, getting paid royalties, or following legal proceedings when getting a placement? Of course not. The issue is that you will sound extremely hard to deal with.
I recommend including a disclaimer at the bottom mentioning how your beats/melodies aren't free and you'll need to be credited or paid before anything is released. I recommend having a short introduction at the top with relevant information, attaching the music, then having an email signature with social media, email, etc.
As far as attaching the melodies/beats, I recommend attaching a few audio files in mp3 format directly onto the email. They should be less than 25mb so you don't need Google Drive. Having the attachment show on your email lets people know before opening it that you're sending melodies/beats.
You can then link to a wetransfer/dropbox in the email with the WAVs and stems.
Conclusion
While you cannot guarantee your spot on a major album or single, there are plenty of things you can do to increase your chances of connecting with a major artist. The key to all of these methods is consistency. DMing 1 producer won't do much. DMing or emailing for just 1 day won't do much either. Make these a part of your daily routine. Send work out every day, if possible. Continuing to work and learn are essential in achieving any goals you set for yourself.
Make sure to make as many new connections as possible, send out beats as often as possible, and do so in a professional way. Industry producers, engineers and artists don't owe you anything, and aren't required to listen to or use your work. Be polite, patient, and hard working.
To summarise, here's how to get placements
Create high quality beats that will suit certain artists

Find engineers, A&R, managers, and friends on social media and reach out to them

Email out your beats and melodies to these connections as often as possible

Continue to build your email list of industry connections
Best of luck!