How To Upload and Promote Your Music To Streaming Services - Step By Step
THIS IS THE ULTIMATE GUIDE TO DISTRIBUTING AND MARKETING YOUR SONGS ON SITES LIKE SPOTIFY AND APPLE MUSIC!
It's 2023 and the streaming age of the music industry does not have any signs of slowing down. The rise of social media promotion has made it possible for any independent artist to accumulate millions of streams on songs they created in their bedroom. Musicians and producers are always looking for the best ways to promote their songs and get their streaming numbers up. There are many ways to distribute and promote your songs to the masses. Today, we're going to be going over the best ways to get your music out there and promote it to a larger audience.
Note: Before you distribute and promote your music, it is important that your song or project is quality work. These methods may not be useful if your music is not already good. For tutorials on music creation and composition, click "Blogs" at the top of this page and find a post about the creation process.
Let's get into it!
DISTRIBUTION:
Distribution is when you post your music on sites such as Spotify, Apple Music, Pandora, etc. These are streaming platforms that can broadcast your work to your audience and pay you royalties based on the streams you get. You can't simply upload your music to Spotify like you can YouTube or TikTok. You need to use a distributor. There are many online distributors with pros and cons, so we will be taking a look at a few.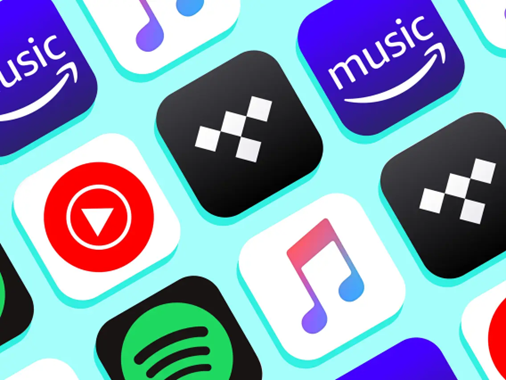 DistroKid
For $20 a year, DistroKid allows users to upload infinite songs or albums to all streaming platforms. They will collect and payout royalties and even allow easy split royalties on collaborations. Distrokid also provides free marketing templates for your music with your custom album artwork and songs.
This is my personal distributor and if you're interested in signing up, you can get 7% off with this link:
https://distrokid.com/vip/jaketompkins
Tunecore
Tunecore is an independent online distributor with an annual price of $14.99. They also provide unlimited uploads for songs or full projects. On top of the distribution, Tunecore provides a number of additional services, such as fan reviews, cover song licensing, and direct advances for artists. Also included in facebook monetization, YouTube content ID, and physical CD purchases for any of your tracks or albums. If this sounds like the distributor for you, or you want to look more into it, here is the link:
United Masters
United Masters provides exclusive services for artists and producers. The "Beat Exchange" service allows producers to sell beats directly through United Masters to artists looking for production on their tracks. Artists can search for beats as well and find upcoming talent in producers. What makes Uniter Masters stand out is their comprehensive analysis of your statistics and analytics. If you're into stats, numbers, and graphs, this may be the distributor for you. To sign up or learn more, here is the link:
UPLOADING YOUR MUSIC:
Once you have selected your distributor and created your distribution account, you will need to upload your music to be sent out to streaming services.
Audio Files
Streaming services will only accept high-quality audio files like .wav. Mp3 may be accepted by your distributor but it is highly recommended to use a wav file instead. This is because streaming services like to keep all of their tracks consistent in terms of file types and bitrates. You will also need to make sure your music is mastered to the appropriate volume. If you submit unmastered tracks, the streaming platforms will automatically boost or compress your audio in a way that you may not like. To avoid this, keep your peaks under -1dB and your track above -14dB.
Cover Art
It is very important to use a high-quality image for your cover art. The minimum pixel size for images is 1600 x 1600. The recommended size is 3000 x 3000. Streaming platforms will reject small or blurry images which can make uploading your music a bigger hassle. Make sure your cover art is an interesting image that portrays the vibe of the song. A cover image should reflect the content of the track or play into the theme, but ultimately, it is the creative choice of the artist and they can choose what direction it goes in.
Information
Filling out information for your tracks is crucial to a proper release. Different distributors have different regulations when it comes to track titles, features, credits, etc. This means you will need to learn and cooperate with your distributor's rules in terms of filling out information. Make sure to credit all producers and writers on your projects. Failure to do so can result in legal issues if your songs blow up in the future.
Now that you can upload your tracks with proper information, file types, and cover art, it is time to move on to marketing.
CONTENT:
Content creation is arguably the number one promotion strategy in 2023. 82% of Americans use social media (Statista.com). Posting content revolving around your music is the quickest and easiest way to reach a larger audience. There are many different styles and platforms to post your content, so let's talk about some of the best.
TikTok
The TikTok algorithm can help independent musicians get their work out to thousands of fans overnight. Creating consistent TikTok content may be the best way to promote your music in 2023. Short interesting videos that relate to your music are going to get way more views and engagement than promotional-style videos.
A general rule with social media is that any video advertising something will get fewer views than a video with the sole purpose of entertainment.
The more you post about your music on TikTok, the higher the conversion rate you will have of viewers to listeners. Hearing a song one time will not make many people listen to your music on Spotify or Apple Music, but hearing it several times over the course of a few days to a week will make them more likely to consciously listen to your music.
Advertisers use the rule of 7s: A potential customer must see a message at least 7 times before they'll be provoked to take an action.
Post on TikTok CONSTANTLY! These do not need to be high-effort posts. If you make a ten-minute YouTube video, cut that into ten 15 second clips to upload to TikTok throughout the week. You can take a video of a beautiful sunset and put some text over it with a trending audio and go viral. These posts do not need to be Hollywood productions to accumulate views. Find the styles that work for you and stick with them. Experiment and evolve as time goes on and stick to a consistent posting schedule.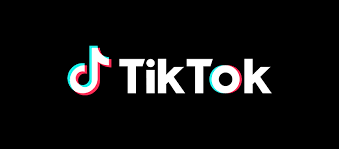 Instagram
Instagram is a great way to connect with your fans and let them know when you are dropping next. Before your drop, tease your project with a story post, or drop a snippet on your account. If you are releasing an album, post your tracklist at least a week before your release to build hype around your project. Use hashtags to target your audience with specific genres and niches. Posting slideshows is the best way to keep engagement because your audience will stay on your post for longer. Writing longer captions will also keep your engagement high and Instagram will promote your post to more of your followers.
Utilize Instagram reels! Any TikTok you post can be posted to Instagram reels as well to double your outreach. Make sure to download your TikTok without the TikTok watermark, because Instagram will not promote reels that have the TikTok logo as much as they would a reel without it. There are many styles and types of reels to post, but ultimately, it comes down to consistently posting a style of content that works for you.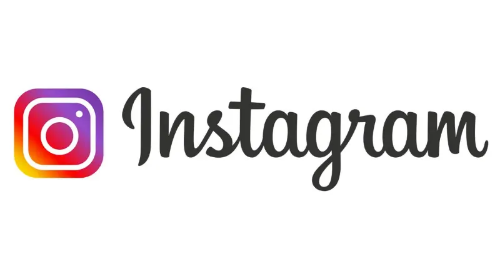 Twitter
Building an audience on Twitter and converting them into listening fans can be difficult. Twitter is built on engagement. If you want to grow on Twitter, you need to post thought-provoking tweets that make readers want to comment or quote tweet. This can be done by "engagement tweeting," or asking questions that many people feel strongly about. As a producer, an example of this could be "Producers, what's the lowest you would sell a beat for?" This would be a good engagement tweet because the price of beats is a hot topic in the producer community and it would most likely create conversations in the replies.
Engagement tweeting is more difficult when you are trying to market a song because most readers will know it is promotional and scroll past it without responding. This is where you have to be creative and find a way to garner replies and conversations while also slipping your music in.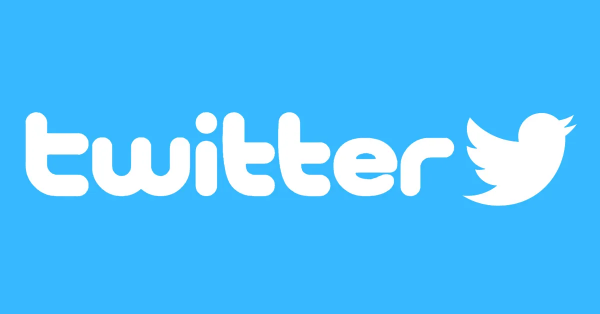 YouTubE
YouTube Shorts
Posting to YouTube has many benefits and there are many ways to utilize the platform. Currently, YouTube Shorts seem to be the best way to grow your channel. You can create custom videos for your Shorts or you can upload your TikToks and Instagram reels. Repurposing content for all platforms is a technique that almost all social media companies and influencers use to get more eyes on their work. Posting YouTube shorts can get your channel hundreds to thousands of subscribers who will be ready for your next full length video. Make sure to post shorts that are in the same niche as your channel so your audience will be happy with your videos when you post them.
Behind The Scenes
Posting behind-the-scenes videos of making your music is a huge way to get fans to convert to streaming platforms. If they can see the process of how you created a track, they will be more likely to appreciate it and listen to it. This can be a studio session vlog or just a beat cook-up in your bedroom. No matter how complex, showing your creative process can create a connection with your audience that no other content can.
Music Videos
They've been around forever. Music videos are the best way to keep a potential fan engaged throughout your whole song. A quality music video can take your song a long way. Creative themes and professional editing/camera work can make an independent artist seem like a seasoned musician with label backing. High watch time on a music video will cause your video to hit the YouTube algorithm and get more views. That's why it is important to keep your videos engaging all the way through.
Lyric Videos
This is another way to keep engagement throughout your whole song. Posting a lyric video on YouTube will let your audience be concisely engaged with the song and gives them another reason to listen on streaming platforms.
Breakdowns
This goes along with the same theme as "Behind the scenes," but instead of showing the process of you creating the song, you go in after the song is finished and break down the elements you used for a track. This may be better for some artists who do not want to record their creative process while they are still doing it. It gives the audience a deeper look into your creative mind without interfering with your song-making process.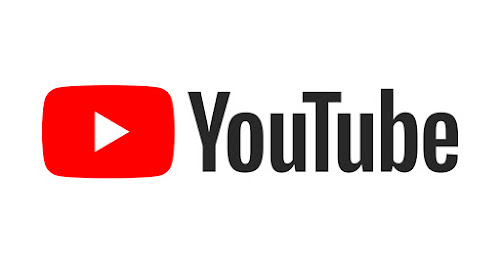 OTHER PROMOTIONAL STRATEGIES:
Other than posting content on social media, there are other ways to promote your music. Some can cost money, others cost time. Let's talk about some of the other ways you can promote your work.
Giveaways / Raffles
You can create a giveaway where winners get prizes for being picked. To enter the giveaway, the participants should be required to pre-save your song on Spotify, share your song with three friends, repost your album to their story, or anything else you think will benefit your release. For prizes, you can give away cash, shoutouts, features, merch, CDs, or anything else you believe would be considered valuable to your audience.
Concerts
Performing at underground venues or teaming up with your artist friends to put on a show can be a great way to gain fans. This can be done anywhere if you are really creative. If you know someone who owns a restaurant or bar, you can perform there. If you live near a university campus, you can find a really busy area and set up signs with your social media pages and Spotify links and perform your top songs for just an hour. This will give you plenty of attention from students walking by and if they like the music, they will look deeper into your catalog and become a fan.
TikTok Trend/Challenge
When it comes to creating the next viral TikTok trend or challenge, there is a lot of luck involved. You may be able to make your song catch on to the TikTok style if your song can be used as a skit or dance. If you have friends with big audiences on TikTok, you can ask them to create videos with your song, or you can pay bigger creators to utilize your music in their content. Overall, paying for TikTokers to use your music may not be the best idea because the chances you can manufacture a TikTok trend are very small and it would be quite a risky investment.
CONCLUSION
It is a lengthy process to create, distribute, and promote music all the time. That is why the most important thing in music is consistency. The more you work toward your goals, the more likely you will be to achieve them. Creating a routine cycle of creation, distribution, and promotion will make every step easier as you continue to work on your career.
There are plenty of variables when it comes to distribution and promotion. You need to find everything that works for you. Not everyone will pick the same distributor, social media style, or music genre. It is important to make sure everything you pick works for your style. The only way to figure out your favorite style is through trial and error. Working through every style and trying every platform is the best way to decide what fits you the best as an artist.
The music industry in 2023 is entirely dependent on social media and how you utilize it. There has never been an easier way to build an audience and dedicated fanbase than right now. The whole world is in your pocket and learning how to tap into that potential will take your career to the next level.
In summary, here's how to upload and promote your music
Pick a distributor (DistroKid, Tunecore, United Masters, etc)

Upload your project or song

Credit your writers and producers, set royalty splits

Upload content consistently relating to your music that gets people excited to listen

Build hype for every drop for your social media audience

Find original and creative ways to get your name out there
Good luck!
Written by Jake Tompkins
@jaketompkinsvevo